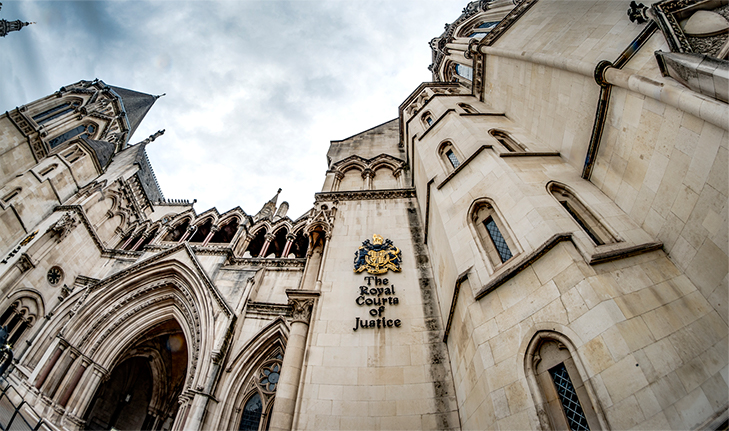 The Royal Courts of Justice (London's High Court) is an enchanting building on London's Fleet Street.
The building is reminiscent of a cathedral in both style and scale. Soaring arches and beautiful stained glass windows ornamented with the coats of arms of Lord Chancellors and keepers of the Great Seal, combined with a mosaic marble floor leading to a maze of enchanting corridors to create a majestic setting or exciting visit to one of London's best kept secrets.
Located on the Strand and just a few minutes from London's Theatreland. A visit to London would not be complete without seeing the Royal Courts of Justice.
Breathtaking Tours
We have availability on the following tours (but can accommodate large groups on other dates).
Monday 29 July at 09:45
Tuesday 30 July at 11:00
Friday 2 August at 11:30
Tuesday 6 August at 11:30
Friday 9 August at 11:30
Monday 12 August at 13:45
Wednesday 14 August at 13:30
Tuesday 27 August at 15:30
Half Day London Legal Tour – Tuesday 23 July at 13:30
With miles of enchanting corridors and stunning 19th century Gothic architecture, it is easy to immerse yourself into the history of the courts.
With tours starting from as little as £11 for children (under 14 years of age) & £14 for adults why not discover the amazing history of this fabulous building by booking an official tour today.
School Groups are encouraged to familiarise themselves with the exact content of our tours in advance of booking.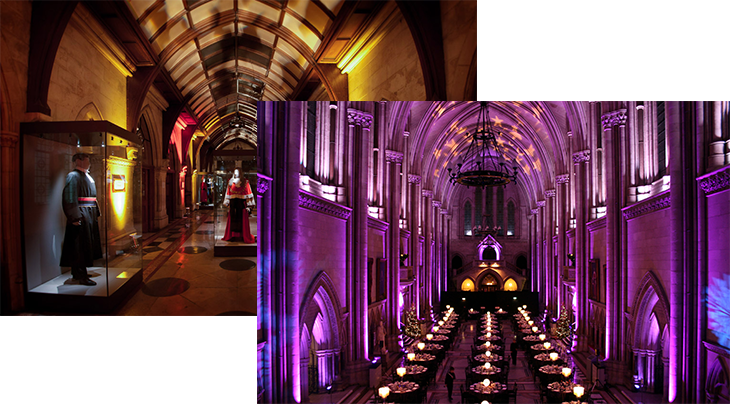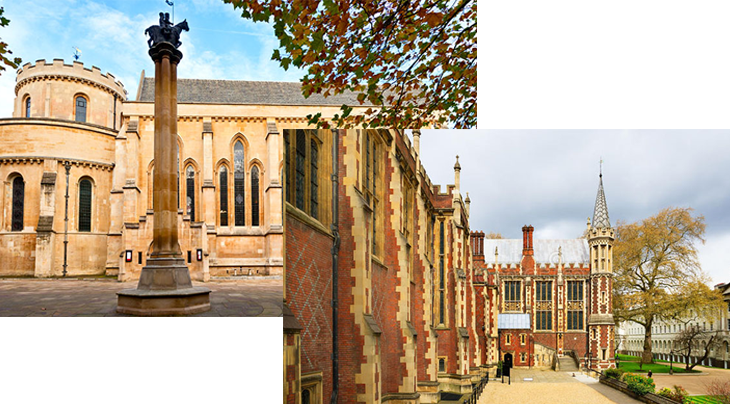 New Tour – Half-Day London Legal
Join us for a unique (and unforgettable) half-day London legal walking tour which combines a tour of inside the fabulous Royal Courts of Justice with a walk through some of London's beautiful Inns of Court.
Highlights:
Unique London Legal Tour by the finest Blue Badge Guides (some who are judicial-office holders).
Hear about the history and the development of the Inns and how legal training has evolved over many centuries, whilst walking around them and taking photographs at your leisure.
A tour of inside the Royal Courts of Justice (no photography allowed inside the RCJ).
See external views of several very important historical sites,  and hear about the fascinating judicial history and of these sites and their most famous cases.
Due to the expert knowledge of our Guides we can tailor the tour to meet your group's individual needs e.g by including a trip to the Old Bailey.
We can't guarantee the weather, but we guarantee the tour will always take place.
Tours last between two and a half to three hours.
Limited Availability. Contact us now for further information
How to find us
The Royal Courts are close to many London Hotels and attractions, including Covent Garden, Somerset House, the London Eye, Big Ben and St Paul's Cathedral. 

London Underground
Temple and Holborn (7 Minutes by foot), Chancery Lane (9 Minutes by foot), St Paul's Tube  (15 Minutes by foot)

Buses
Bus numbers 4, 11, 15, 23, 26, 76, 172, and 341 stop outside the RCJ.
Bus numbers 1, 59, 68, 91, 168, 171, 188, 243, 521 and X68 stop on Kingsway and Aldwych.

Cycles
There are numerous cycle hire docks near by.

Opening Hours
The Courts are open from 9:30am to 16:30pm Monday to Friday all year round.

Disabled Access
The building is DDA (Disability Discrimination Act) compliant for wheelchair users.